Meet The Party Queen, Your Personal Party Planning Pro!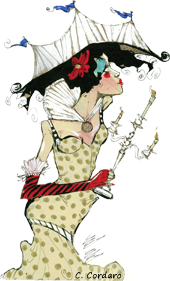 Hey, readers!

The Party Queen, here (you can call me PQ)! I'm so excited to be your personal party planning pro; I'll be answering all your questions about throwing fantastic parties and special events, all while giving you great tips to make it easy and fun.
They call me The Party Queen around here for a reason: I'm passionate about helping people take a simple vision they have for a special event, then making that vision a reality and then some.
No topic is out of question. Through our blogging journey, we'll explore everything from party themes and accessories, to venues and tents; we'll answer tricky technical questions and (obviously) highlight all the fun stuff along the way, because no matter what work you put into planning a fantastic party, the ultimate goal is for everyone (including yourself) to have an amazing time.

Working with All Seasons Party and Tent Rental, I get a firsthand look at what kind of materials party planners are looking for to make their event flawless and what kind of trends are big in the special even industry. I also get to witness countless magical transformations to special event tents that you wouldn't believe!
Along with tips and tricks, look out for news and information straight from All Seasons including upcoming bridal shows we'll be attending (brides, you'll want to follow this blog!), as well as pictures from fabulous weddings and parties we've helped bring to the next level. Happy party planning, everyone!

Note from the editor: A special thank you goes out to our amazing artist, Cordell Cordaro, who created the beautiful portrait of TPQ you'll be seeing in her blog posts. It really gives you an idea of just how fabulous and glamorous a tent can be! Check out more of Cordell's stunning artwork at www.cordellcordaro.com.