Buffalo Brides, Don't Miss The Little White Dress Event!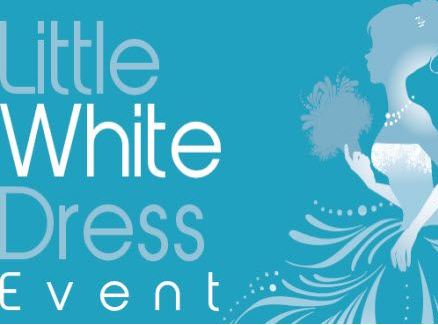 The only thing more exciting than a wedding-planning event is a FREE wedding-planning event! Luckily for all upcoming brides in the Buffalo area, BuffaloBrides.com is presenting a fabulous Little White Dress event on Wednesday, November 6th, 2013. All Seasons Party & Tent Rental, along with more of Buffalo's best wedding vendors, will be attending the event to meet with you and let you know how we can help you special day become a dream come true. You can also be entered to win fantastic prizes the entire night.

Gather your bridesmaids, family and friends and come plan, mingle, and enjoy this event for free. During the event you'll enjoy hors d'eouvres and other light refreshments. There will also conveniently be a cash bar if you're group is interested in unwinding with a couple adult beverages! To help enhance the theme of the night, white dress attire is strongly encouraged.

Who: BuffaloBrides.com and Buffalo, NY's best wedding vendors!
What: The 2013 Little White Dress Event
When: November 6th, 2013 from 5:30 p.m. until 8 p.m.
Where: Shea's Performing Arts Center

We can't wait to meet and speak with each of you beautiful brides out there. All Seasons has tons of ideas and supplies to help create a beautiful wedding environment. Now all we need is your imagination! For more information on the Little White Dress event, or to RSVP, call 716-849-5522 or email [email protected]. Don't wait - the first 100 brides-to-be to RSVP will receive a free bridal survivor kit!

Also be sure to visit BuffaloBrides.com and the Little White Dress Event's Facebook page for to connect with other brides and learn more about the event. See you all there!