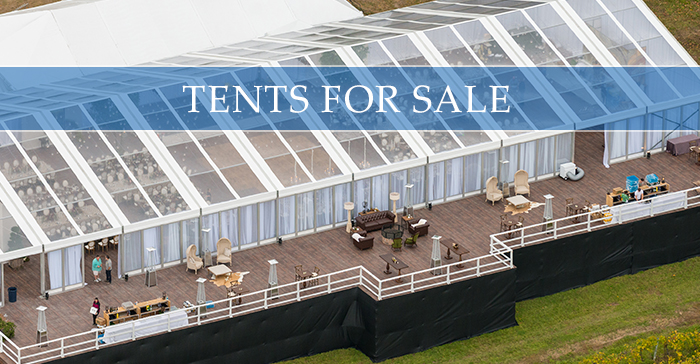 Hank Parker's offers a variety of structure tents for sale. Some of these include; clearspan structure tents, temporary warehouse structure tents, snow load tents, single story tents, double and triple decker tents, A-frame structure tents, and Pagoda tents. These structure tents are ideal for a variety of event types such as— trade shows, conventions, concerts, sporting events, weddings, portable theaters, winter events, and equestrian riding arenas, just to name a few. Our structures are designed to meet challenges related to weather are ideal for winter events, ice rinks, sledding shelter or an equipment storage unit. Warehouse structures are perfect for temporary construction projects and bridge the gap during construction phases before completion. Please see our current listings below, available for purchase or long term rental. Also inquire about lease to own options if interested. Contact us today for a free custom quote or call 585.370.5676!
Listing #1:
Description: 30 Meter Rondo Structure. Used once for equestrian show
Condition: Gently Used, A+
Purchase Price : Call 585.370.5676 for pricing and further inquiries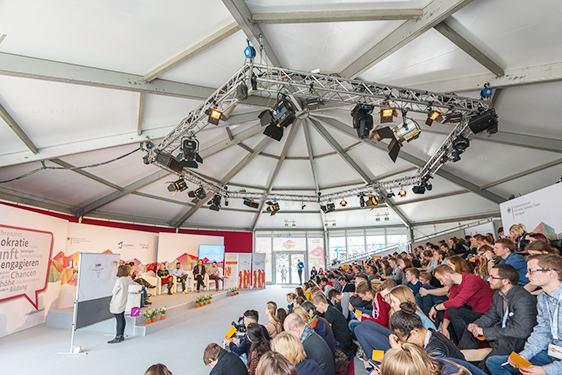 Manufacturer Specs: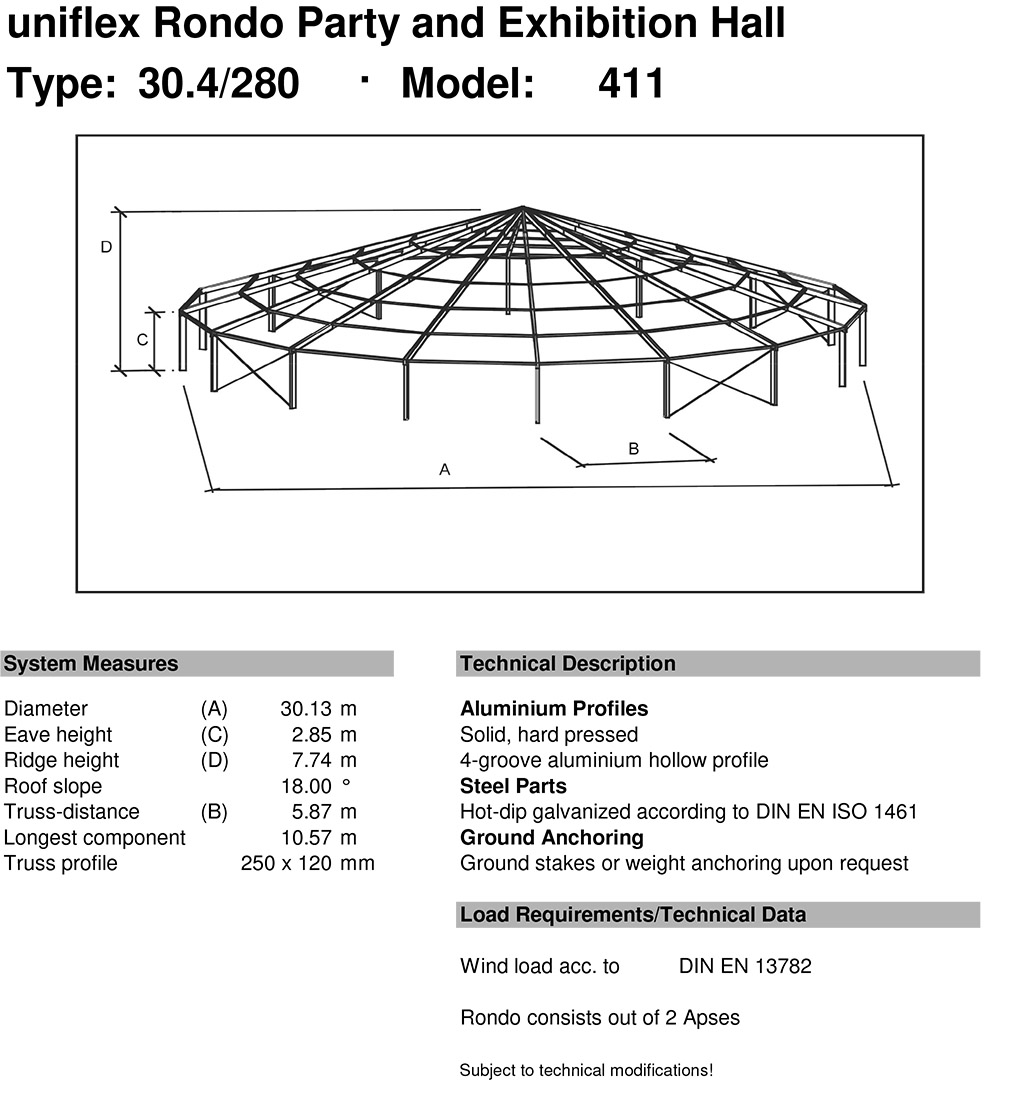 Listing #2:
Description: Used Temporary Sprung Structures sale. Available in 80', 100', 125', 150' and 200' widths. Call 585.370.5676 or
email
to inquire.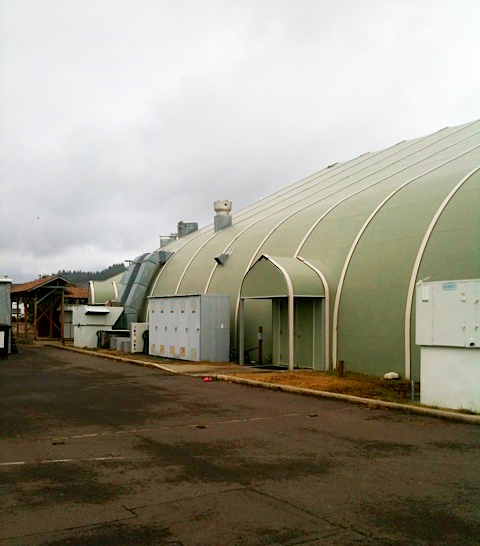 Listing #3:
Description: 8m octagon double decker pagoda with spiral stair case. Previously used for a golf tournament, good for horse shows and other sporting events. Engineered at 135mph.
Manufacturer: Eschenbach Germany
Condition: Used
Year: 2011
Condition: B+
Color: Green
Materials: Vinyl. Frame is galvanized steel and aluminum
Current location: Rochester, NY
Purchase price: $45,000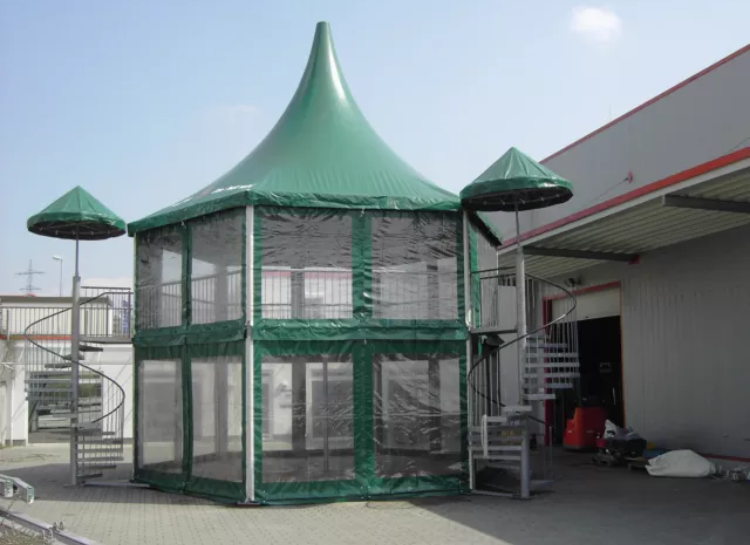 Listing #4:
Description: 82' x 116' x 10' (25m x 35m x 3m) A-Frame. Previously used for an equestrian riding rink. Sides included.
Manufacturer: Roder AG
Condition: Used
Year: 2007
Color: White blackout
Materials: Aluminum 250mm
Current location: Rochester, NY
Purchase price: $66,500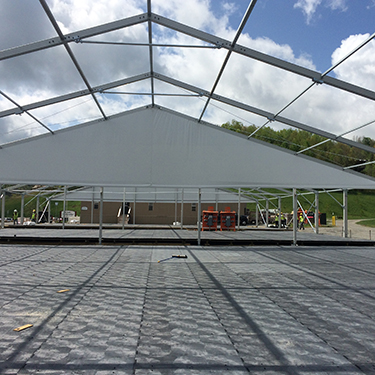 Listing #5:
Description: 25m x 55m x 8m Palas structure. Previously used for concert venues and fashion shows. Great for sporting events, concerts, stage productions, casinos, trade shows/conventions, etc. Three available in stock. Double decker capability, horizontal thermal pane glass wall, vertical black hard wall, inflatable roof tops, high wind engineered rating, Losberger glass double doors, Losberger cassette deck floor system, Losberger aluminum door ramps, parapet roof tops for branding, portable restrooms, office/changing rooms, tiered seating up to 1500 people available.
Manufacturer: Losberger
Condition: Like new, must see, immaculate shape
Year: Two from 2015, one from 2013
Color: Black, clear
Materials: Glass, PVC
Current location: Rochester, NY
Purchase price: Inquire today for either purchase or long term rental. In-house installation and delivery options available. We'd be happy to set up a time for you to stop by and inspect the structure.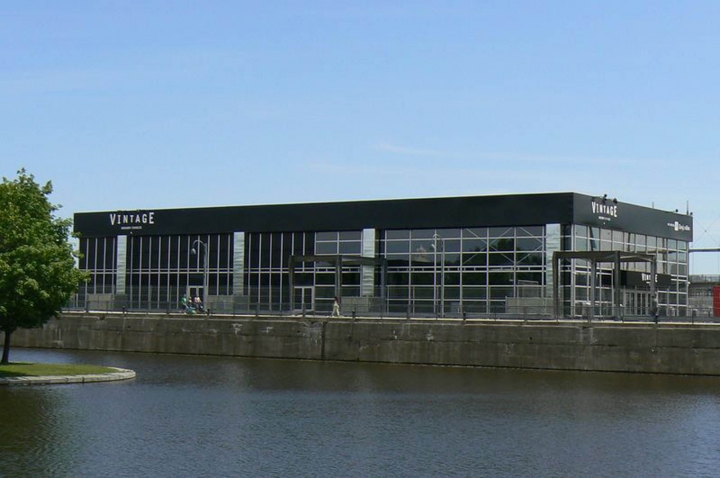 Listing #6:
Description: 12m x 30m (40' x 100') Arcum tent. Compatible up to 15m and 18m widths. Losberger cassette deck floor system, smooth roof liners, clear vinyl walls, solid vinyl walls, clearspan, curved roof.
Manufacturer: Losberger
Condition: Currently on a job site. Will be available in October 2016
Year: 2016
Color: White
Materials: 3.4m aluminum legs, 152mm profile, 5m bay spacing
Current location: Rochester, NY
Purchase price: Please inquire today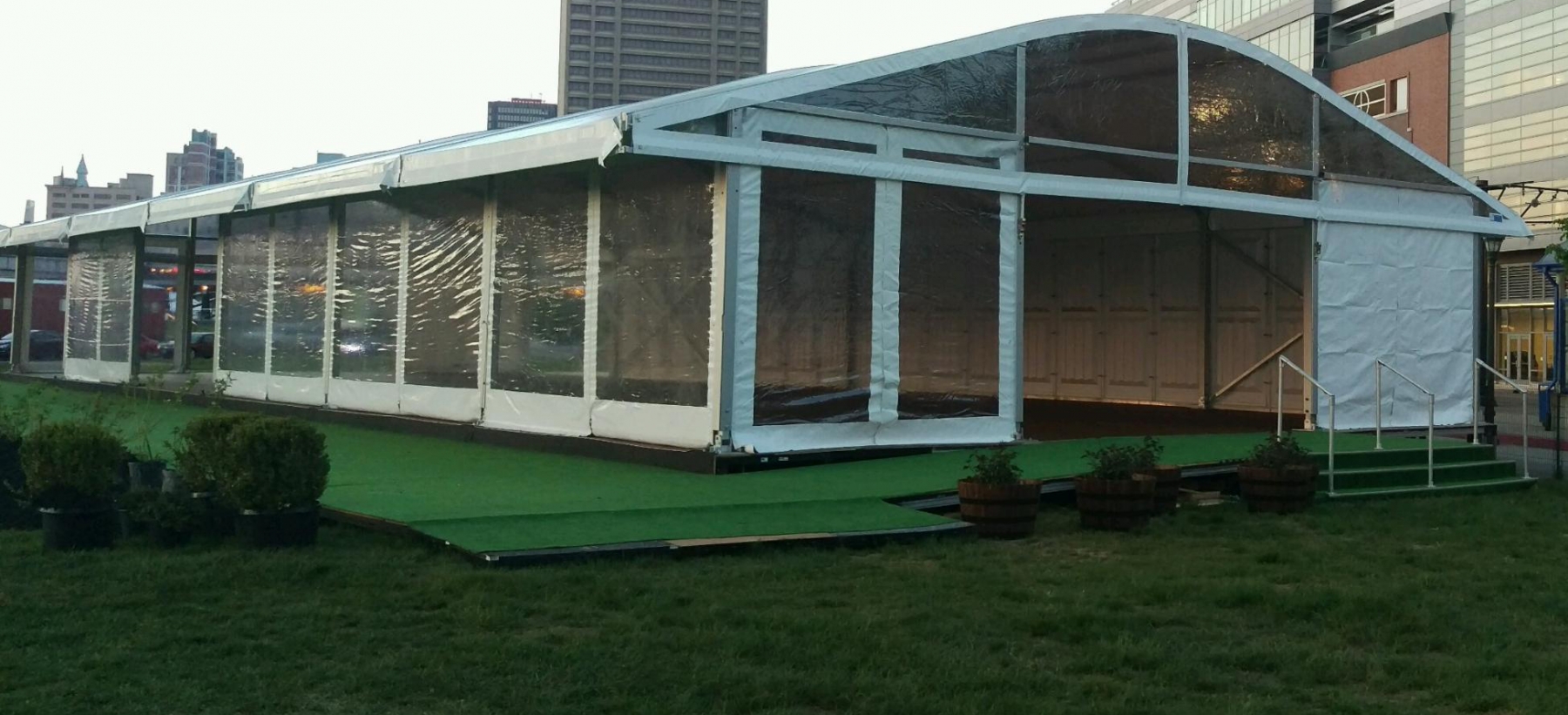 Listing #7:
Description: UNIQUE OPROTUNITY: 15m x 90m x6.8m Losberger High Peak Double Decker Tent for Sale. This was a used for a long term rental at an equestian farm for horse shows and is A Condition. This stucure has 2 levels and can be made into larger and smaller sizes with the parts included. The profile is Losberger Maxiflex Emporium and is compatable with Losberger Maxiflex single level and double decker tents. Please inquire while supplies last.
Manufacturer: Losberger
Condition: A Was up long term for a show. Minimal travel and install ware and tear.
Year: 2016
Color: White
Materials: Losberger Maxiflex Emporium 120mm x 300mm profile.
Current location: Orlando, Florida
Purchase price: Please inquire today