Hank Parker's Is The Tent Provider Of The Buffalo Bills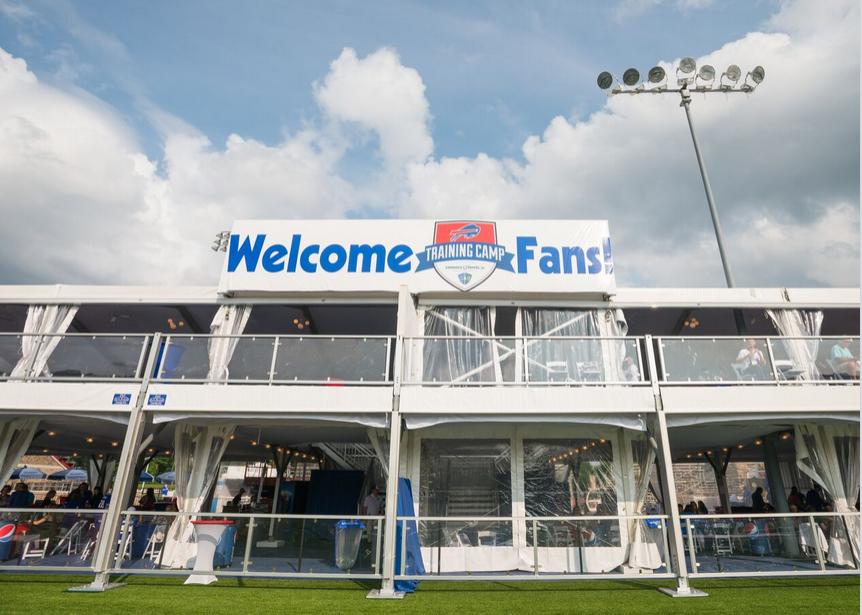 Feel The Rush. That's the 2015 slogan for the Buffalo Bills, and after all of their off-season moves, who among us was not excited for training camp and the season to start?
Although it's easy to feel the adrenaline rush percolating through the stands at training camp, it also doesn't take long to feel the weather conditions. Whether it's the sticky heat or a downpour of rain showers, having a tent conveniently nearby is must for large outdoor events in the summer.
Hank Parker's Party & Tent Rentals is proud to be the official tent provider of the Buffalo Bills. As part of our partnership with the Bills, we provide tents at their training camp site at St. John Fisher, including our expansive, state-of-the-art, double-decker tent that has provided multitudes of camp goers with a place to cool down away from the hot sun, and a place to stay dry when rain showers escape from the clouds. For more information about our partnership with the team, please check out this video at their website.
Our two-story tent is located alongside the field and is broken down into three quadrants to best serve the Bills' needs. One area is set aside for corporate partners and features a buffet downstairs and a viewing area with wonderful vantage points upstairs.
The second area is for family and friends of the Buffalo Bills while the third section is the community relationship area for the team. Each section has a viewing area upstairs and downstairs, and brings guests close to the action.
In addition, we also provide the spacious merchandise tent that visitors pass through on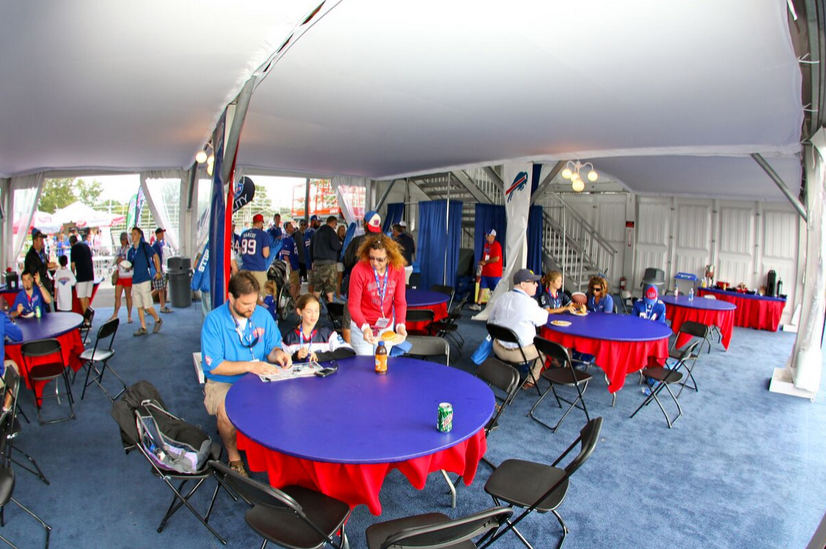 their way to watch practice and scrimmages, as well as the kid's area tent that is home to bounce houses and other exciting games for young fans to enjoy. Remember, we can provide your next outdoor event with the same tents (or smaller ones) that we showcase each year at St. John Fisher.
St. John Fisher and the Buffalo Bills do an unbelievable job of organizing training camp and making it as fan friendly as possible. Numerous national football writers have remarked that Fisher is one of their favorite stops on the training camp trail, and it's easy to see why.
Especially this year. Can't you feel the rush?