Don't Let the Rain Put a Damper on Your Day
Instead of getting caught in the rain, be prepared. If you're looking in to a beautiful white or clear tent wedding - or already have one reserved - it is vital to be mindful of inclement weather. No worries - we've got you covered. Below we will show you some tips and tricks to make your day shine.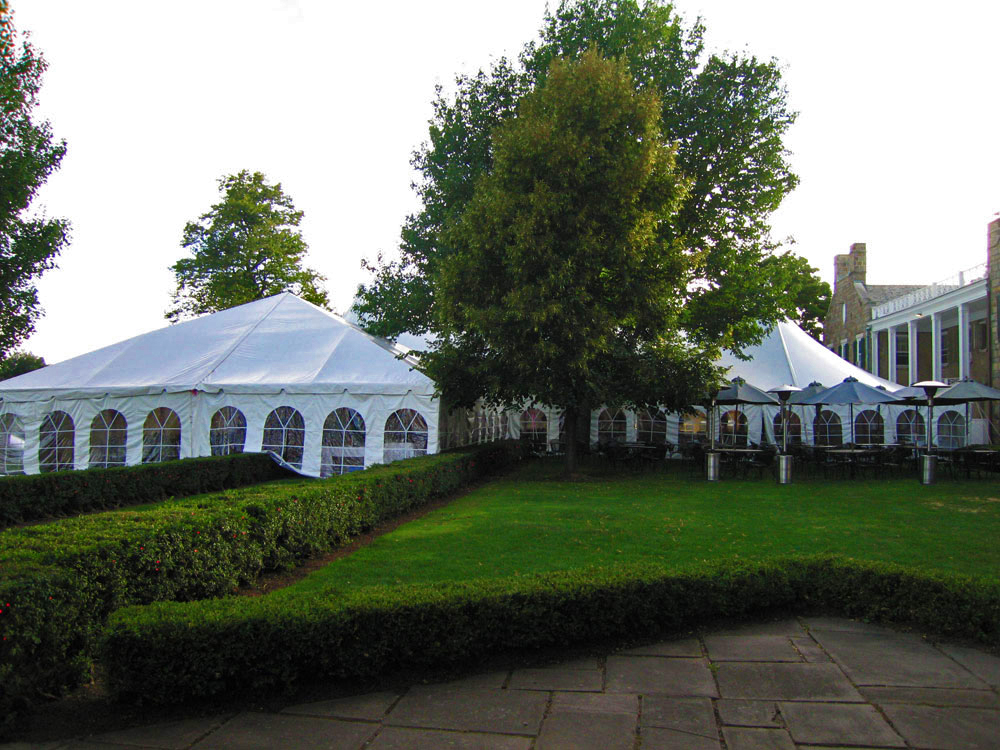 Sidewall - We offer a few different options when it comes to side wall. Above, you will see our French window option. Below, is our solid choice.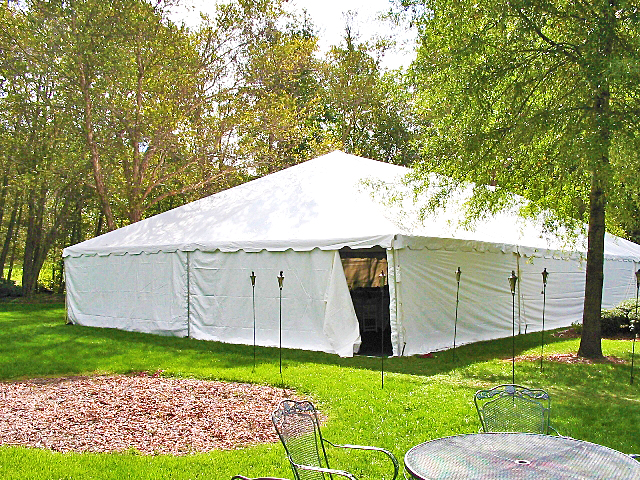 Walkways - Protect your guests' clothes and ask us about your options including building a walkway from one area to another to keep the rain out. It's easier than you think! Call today and we can set up a free inspection right at your home or venue. Below, is an example of what yours could look like.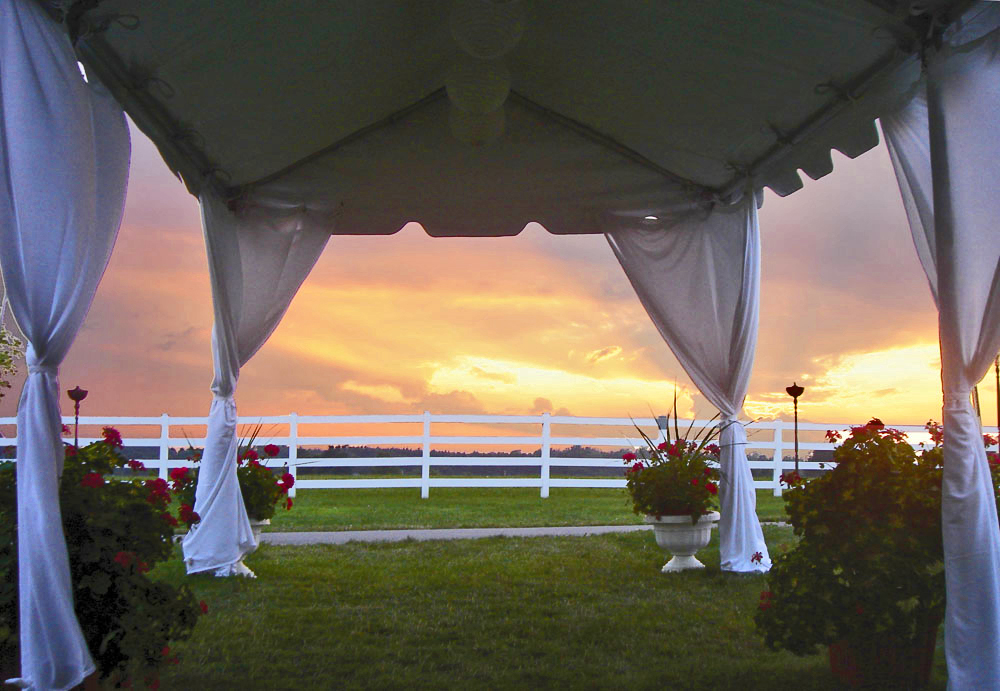 ---
The Bills are Going Bigger & Better
Hank Parker's Party & Tent Rental has built a lasting relationship with the Buffalo Bills for the past 15 years and counting. This year, we did things a little differently...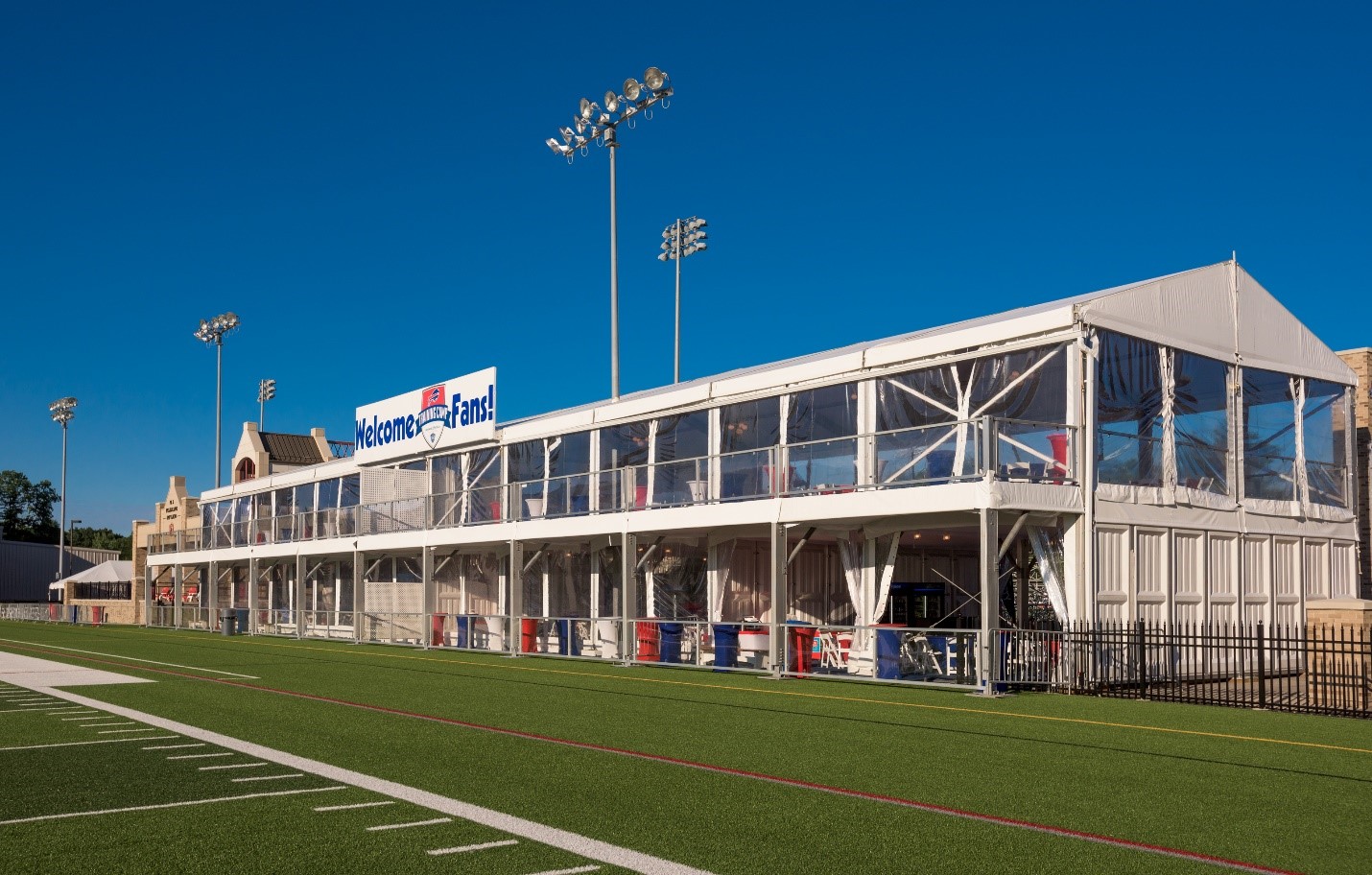 As you can see in the picture above, we specially crafted a structure tent for the Bills Training Camp at St. John Fisher in Henrietta, NY. This type of structure allows fans to watch at a bird's eye view - in VIP style.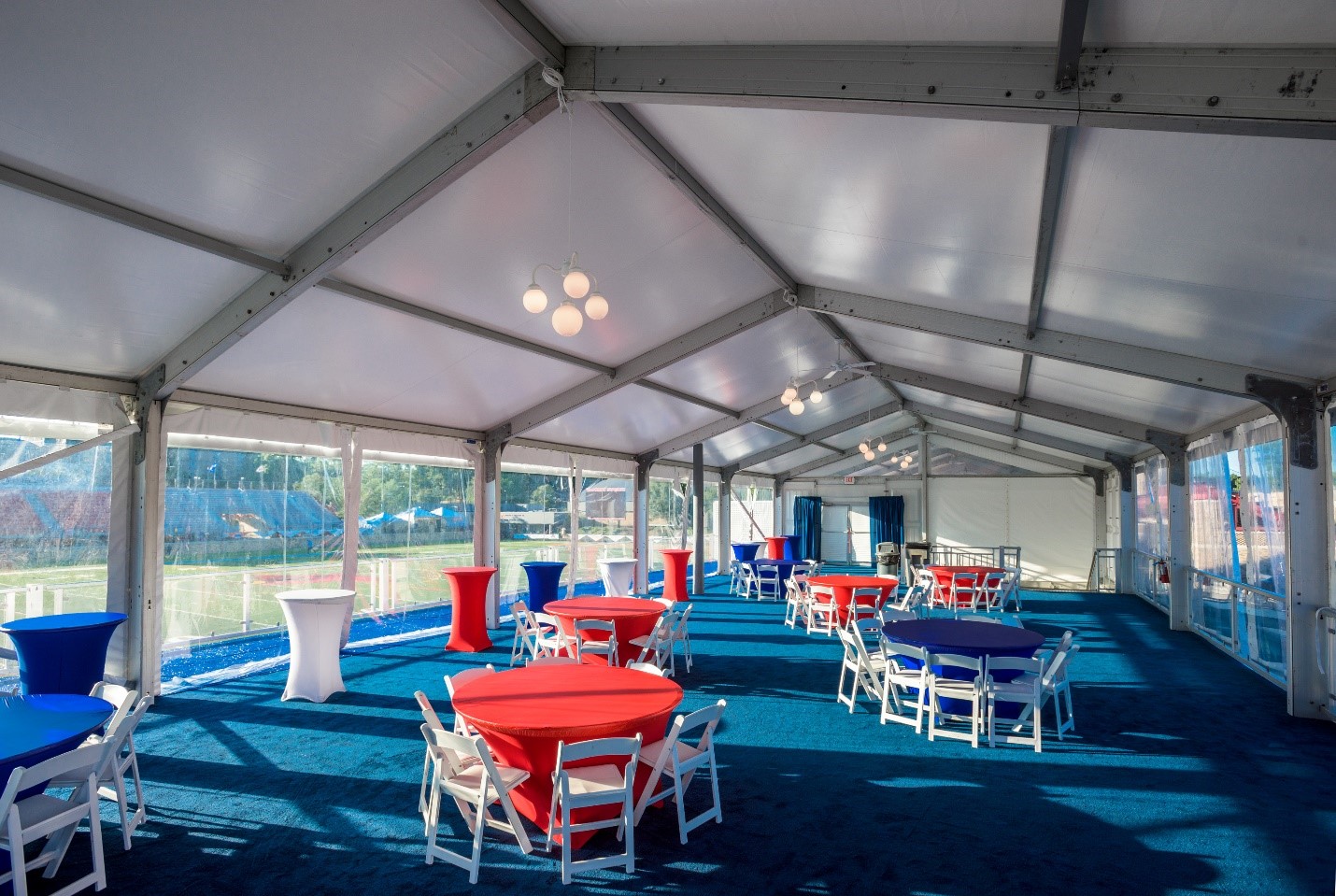 We also created what is called a PALAS structure tent to hold merchandise that the fans can purchase in comfort and awe. This is unlike any tent you've been in before: spacious and carpeted, with A/C.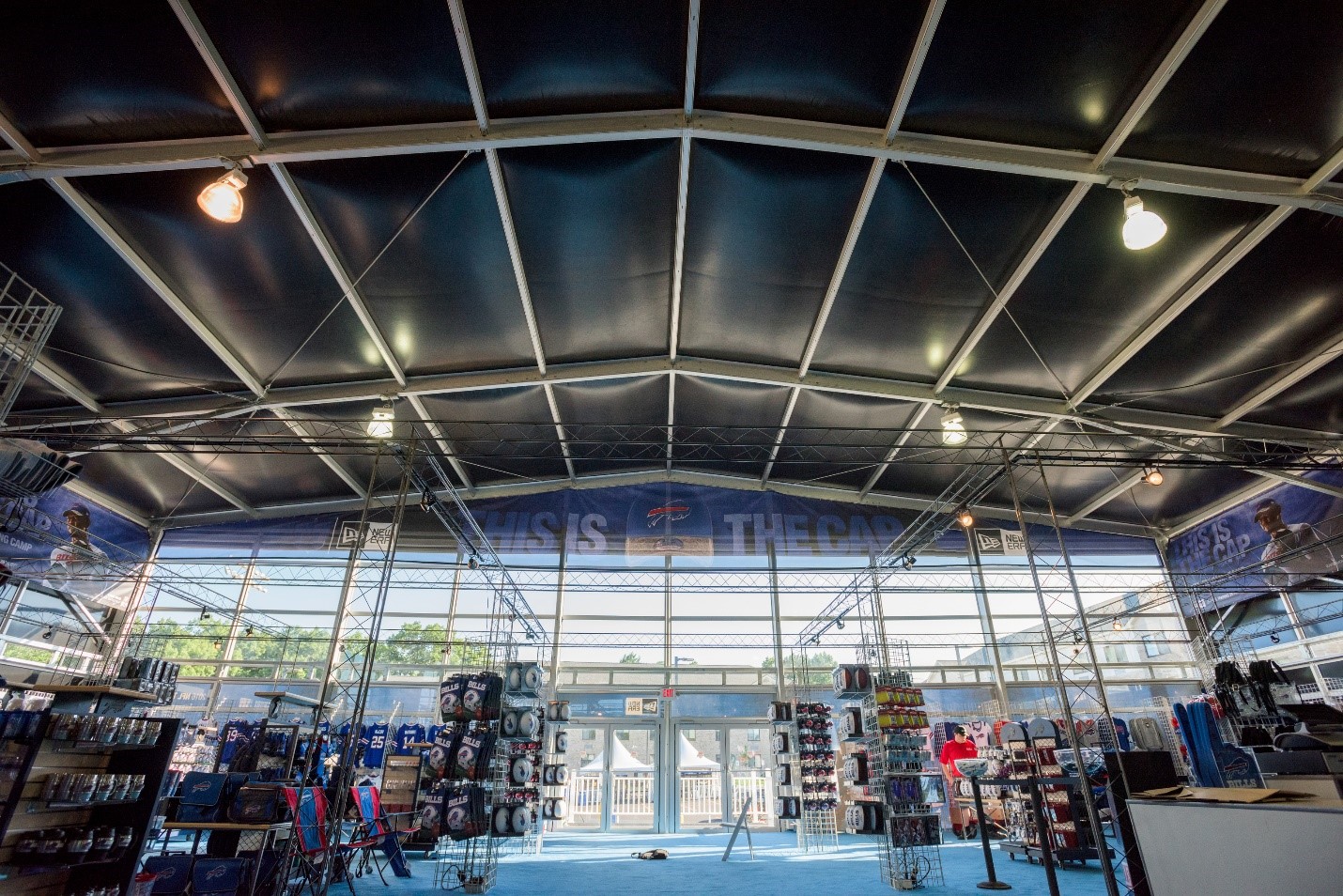 We can go from small and intimate to grand and spectacular! Whatever size your event is - we are happy to help. Call today for more information on structure tents and see if we can assist you for your next event!
---