Horse Stall Tents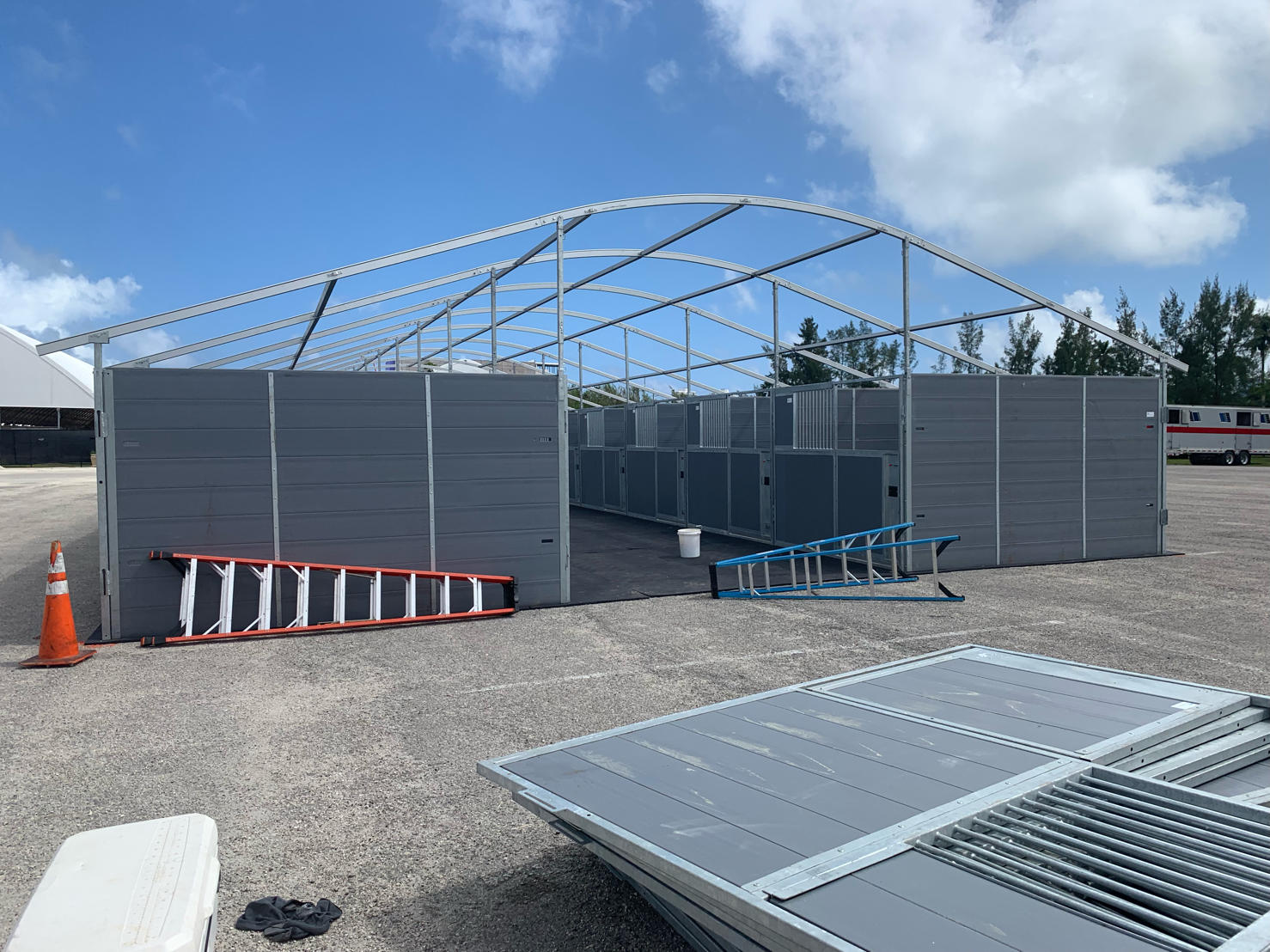 Horse Stall Tents
Horse Stall Tents available for rental and sales. These can be set up for a single show or a full season. These horse stall tents can withstand high winds and heavy rain. Please inquire today.
Mobile Horse Stall Tents Stall Size
You can use freestanding stalls or stalls that are embedded into the structure. The photo above shows the stalls that are built in and 1 solid unit. We recommend 12' x 10' FEI Stalls or 10' x10' Stalls inside the tent.
Locations Served
Some of the locations we serve are, Wellington, Miami, Rancho Santa Fe, Woodstock, Nashville, North Salem, middelburg, Ocala, Aspen, Southern Pines, Woodside, Lexington, and Louisville.
Contact Us
Please do not hesitate to give us a call at 1.866.604.2629 to inquire more today.