Clear Top Tents in June! - June 2017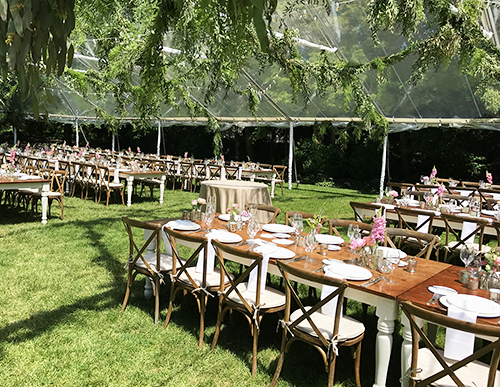 Hank Parker's does it again! This time on East Ave in Rochester, New York. A clear top tent was installed under sunny skies for this beautiful wedding, complete with Napa Farm Tables and Napa Chairs! A special thanks to Limedrop Events and Wisteria Flowers out of Rochester, New York!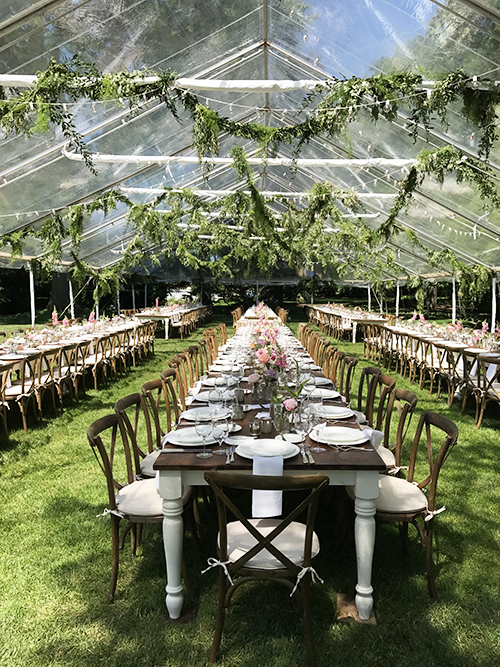 Hang florals, greenery and lights that drip from the clear ceiling of your tent for a natural, earthy, enchanted garden theme. Clear top tents add to the splendor of your event by bringing in plenty of natural light and a view of the sunny skies during the day and romantic starry skies at night!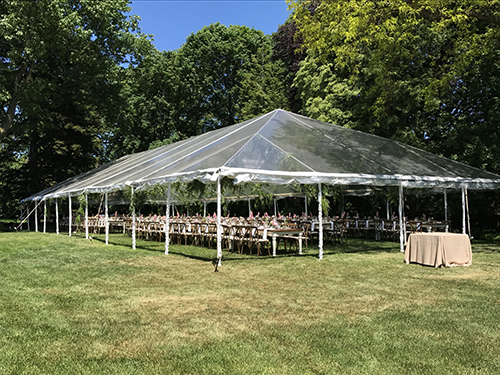 ---
Hank Parker's at Rochester International Jazz Festival
The annual XEROX Rochester International Jazz Festival held in Downtown Rochester is an experience Hank Parker's Party & Tent Rental has been a part of for the past six years. Hank Parker's introduced the first ever multi-level structure to the festival and set it up in record time! Click on installation video below.
Using a double decker structure tent increases your square footage, creating vertical space for you and your guests. To learn more about Hank Parker's temporary double decker structure rentals, click here!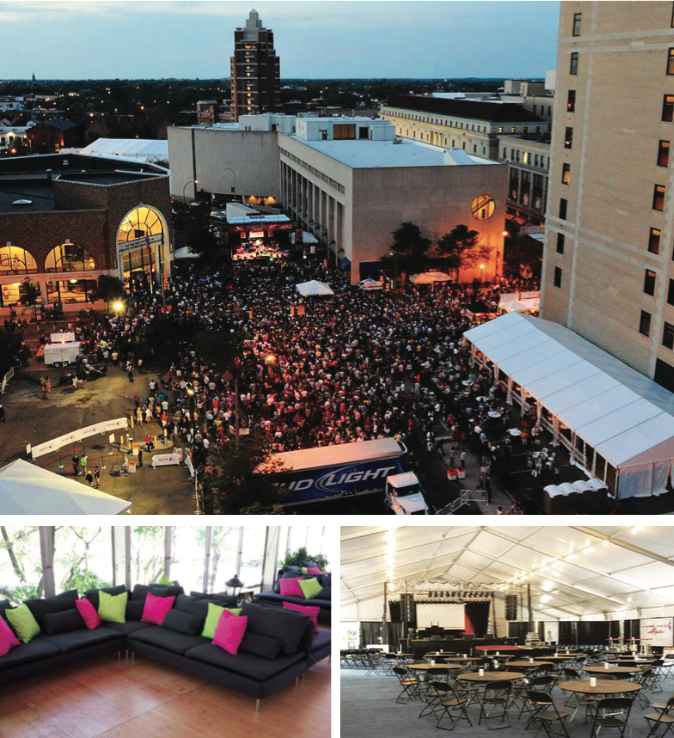 ---
The Crystal Palas Debuts at Battery Park
The first temporary structure of its kind, known as the Crystal Palas, was installed by Hank Parker's in Battery Park, New York City earlier this month. The new, geometrically innovative and transparent Crystal Palas measured 82' x 115' and functioned as a temporary venue for a well-known international fashion brand. Contact [email protected] for more information about the Crystal Palas.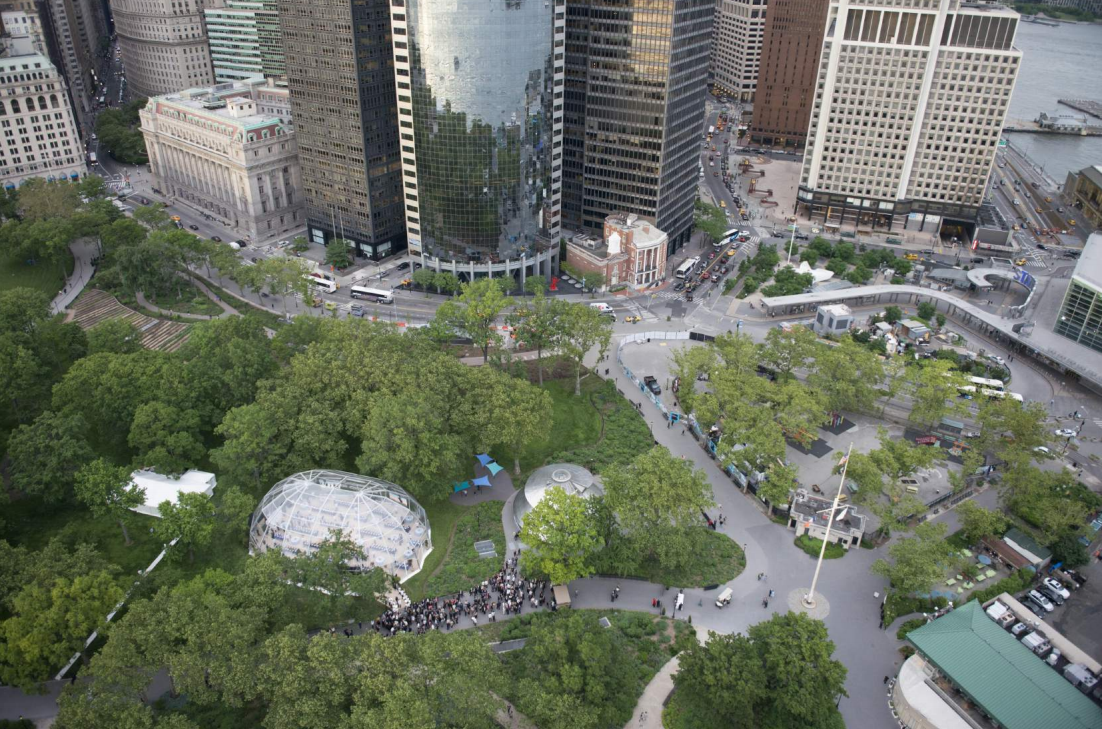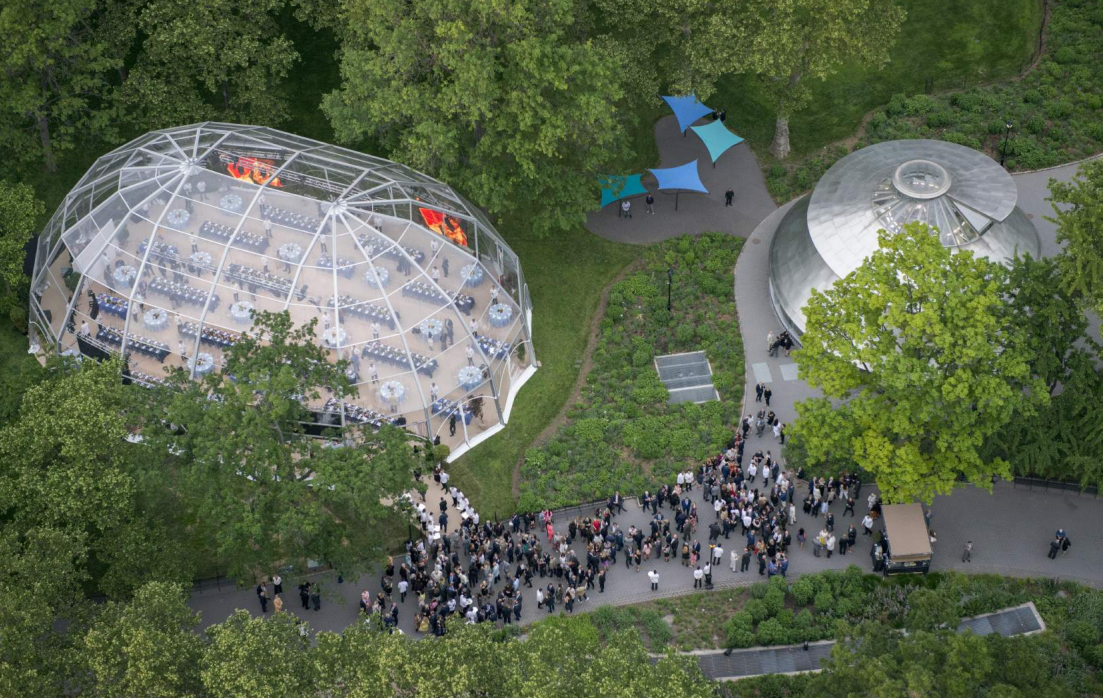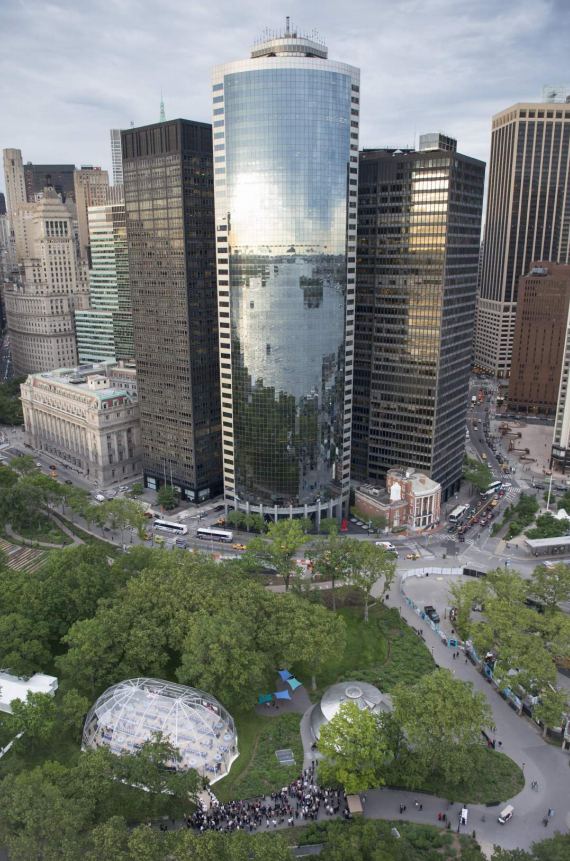 Resembling a clear gem from the sky, an aerial view of the Crystal Palas provides a glimpse of its architectural ingenuity and size.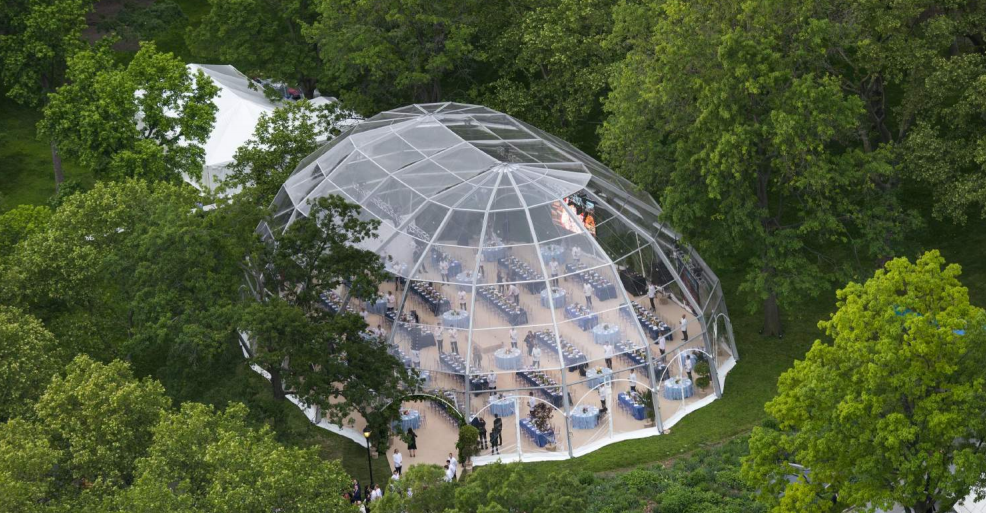 Reflective on the vinyl, a starry, crystal-ball like view inside the Crystal Palas at night.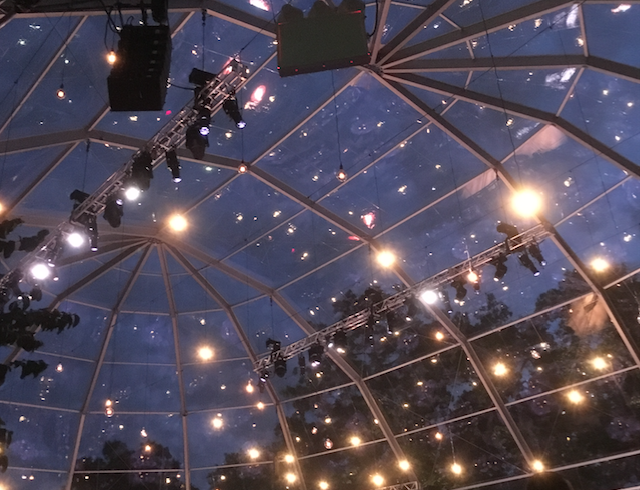 ---