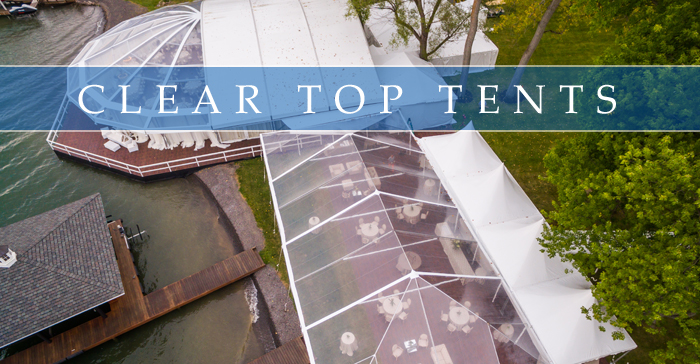 CLEAR TOP TENT RENTALS
Few things are more disappointing than throwing a special outdoor event on a day destined for rain. Fortunately, Clear Top Tent rentals can help you stay dry, and still allow you and your guests to enjoy the beauty of the outdoors.
All Season & Hank Parker's Party & Tent Rental offers superlative clear top tent rentals in Buffalo & Rochester New York specifically designed to withstand inclement weather while you gaze at the sky above on your wedding or other special event. The tent rentals are available in a wide range of sizes, and serve as a wonderful backup plan for outdoor events.

If you are in the Rochester, Buffalo or Syracuse area and would like to learn more about the many benefits of Clear Top Tent rentals for your wedding or special event , please call us at 585-586-0901 or 716-688-9531.