Clear Top Tents in June! - June 2017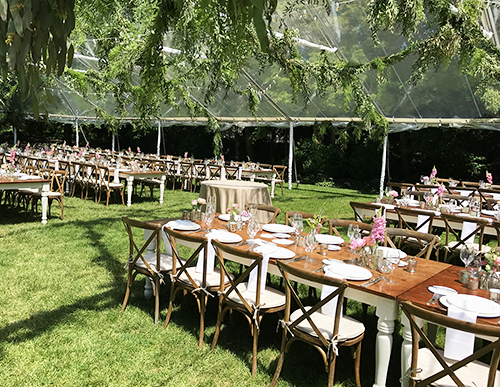 Hank Parker's does it again! This time on East Ave in Rochester, New York. A clear top tent was installed under sunny skies for this beautiful wedding, complete with Napa Farm Tables and Napa Chairs! A special thanks to Limedrop Events and Wisteria Flowers out of Rochester, New York!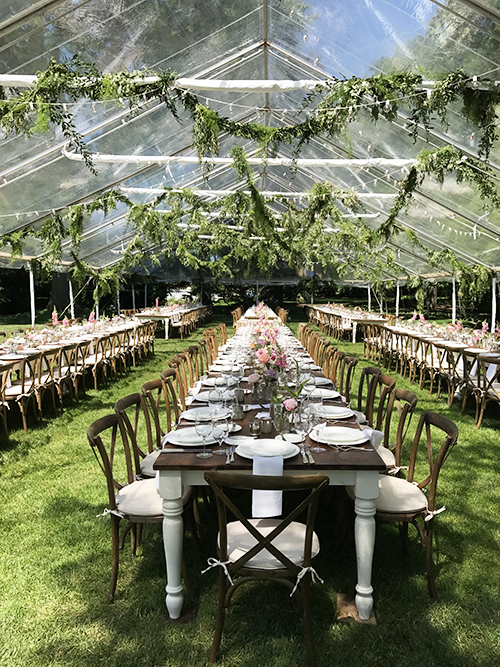 Hang florals, greenery and lights that drip from the clear ceiling of your tent for a natural, earthy, enchanted garden theme. Clear top tents add to the splendor of your event by bringing in plenty of natural light and a view of the sunny skies during the day and romantic starry skies at night!