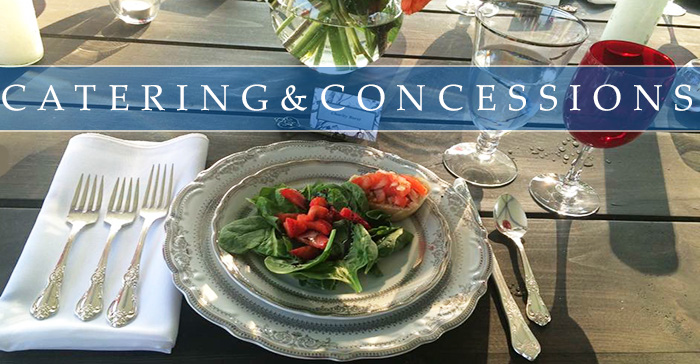 CATER AN EVENT WITHOUT BRINGING THE WHOLE KITCHEN!
We offer chafing dishes, trays, convection ovens, burners, grills, hot boxes, coffee makers, freezers, refrigerators, steamers, steam tables and even a portable sink. Cooking is what you do best, let All Season & Hank Parker's Rental take care of the rest.
Our concession equipment will bring a smile to everyone's face at your party! It's all easy to operate and transport. For your convenience, we carry all of the concession supplies needed in a variety of flavors for your Snocone, Popcorn and Cotton Candy machine rentals!